Not only in France were the elections in full swing, but also in Slovenia the inhabitants opted for a new government. The turnout was clearly higher than 4 years ago, an increase of 18 percent on average of the voters.
Totally unexpectedly, Robert Golob won the elections with his new party Gibanje Svoboda (Freedom Movement). The party is not even a year old and manages to oust the right-wing conservative party of Janez Janša from the throne. Also known as 'mini-Orbán', Janša is a big supporter of former President Donald Trump.
With 41 seats won, the party of the green Golob already has almost a majority in parliament. The Slovenian parliament has 90 seats. With the already promised 7 seats of the Social Democrats, that is enough for a government coalition, which may be supplemented with five seats of the left-wing party Levica.
In Brussels and other capitals, Janša's defeat will have been received with relief. The right-wing nationalist Janša (63), who became prime minister for the third time in March 2020, quickly made Slovenia a concern within the EU. His authoritarian rule led to curtailment of press freedom and the rule of law, according to the European Union.
The big question, however, is how long the new party will last as a governing party with 0,0 experience.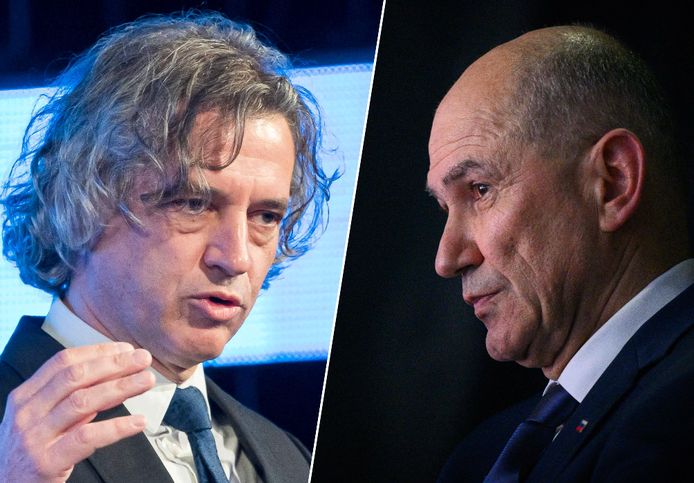 Golob (left) wins election with an 11% lead over current Prime Minister Janša (right)