Personally, I think Mark Rutte is a sympathetic and honest person!
You see, he's certainly not the only one who can lie crystal clear.
I'm not going to use too much text for this article. His own words say enough. This bastard doesn't talk lies, he breathes lies.
And it just keeps going. Here's a strong sample of his most recent nonsense and lies:
And for critical questions from the msm, we have to be at the BBC:
Under Rutler, lies have become truth, facism is the new normal, a coup is what we call emergency law, a concentration camp is a quarantine center, gestapo's are called boas, flu has become corona, censorship is due to fact check, lobbyists have become experts, vets virologists, criticism is hate and a critical thinker is dismissed as a conspiracy nut.
He has stated that if it suits him better, he can simply put the Dutch laws (including the constitution) aside for a while.
To the best of his knowledge, he knows nothing, remembers nothing and can do nothing. Those seem like excellent qualifications for a position elsewhere: street sweeper.
Never again. We have grown into it. Time and again we believed his new talk. But now it's enough. He is not there for the country and for the people. He is there for his Nazi friend Sschwab and his Bilderberg friends. And for that, he's willing to screw up the whole country.
Via this link you will find an overview of everything that he and his companions have helped to destroy.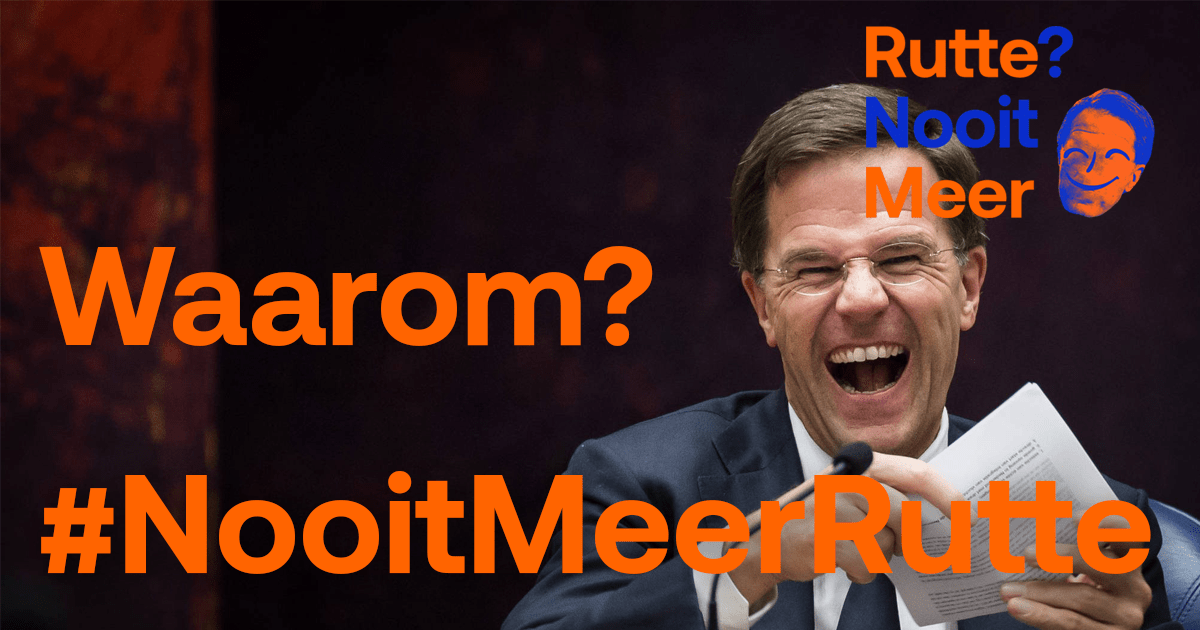 Why #NeverMeerRutte?
Everything wrong with Rutte, summed up. From the demolished public sector to an overview of scandals.
This is where he belongs, along with Siegfried:
Or better yet, let him go to the front. After all, it is his war that is being fought in the Donbas. Put on a green hat, take a small cap pistol and kick against Russian shins.